PRINCIPLAY®
LEARNING BY DOING
Extraordinary Results Through Attention to Work and People
One of our more successful tools is our Principlay® simulations. The simulations are purposely set-up and reflect a flow or a situation at the client. Together with the client we simulate and reflect, test solutions and discuss how to move forward. Utilizing Principlay® our clients will experience solutions and thinking that will induce the transformation further.
A customized Principlay simulation from SAM gives your organization a quick and deep understanding how thinking, actions and results work together. Complex processes are made simple to understand and new ways of working are explored in a easy-going but challenging manner. You will experience the power of "learning by doing" together with colleagues . Real world issues will be discussed and problems will be solved without the tension of everyday situations.
At SAM we go to great lengths to ensure that each Principlay®  is tailored to highlight your specific issues and situation and the challenges it entails.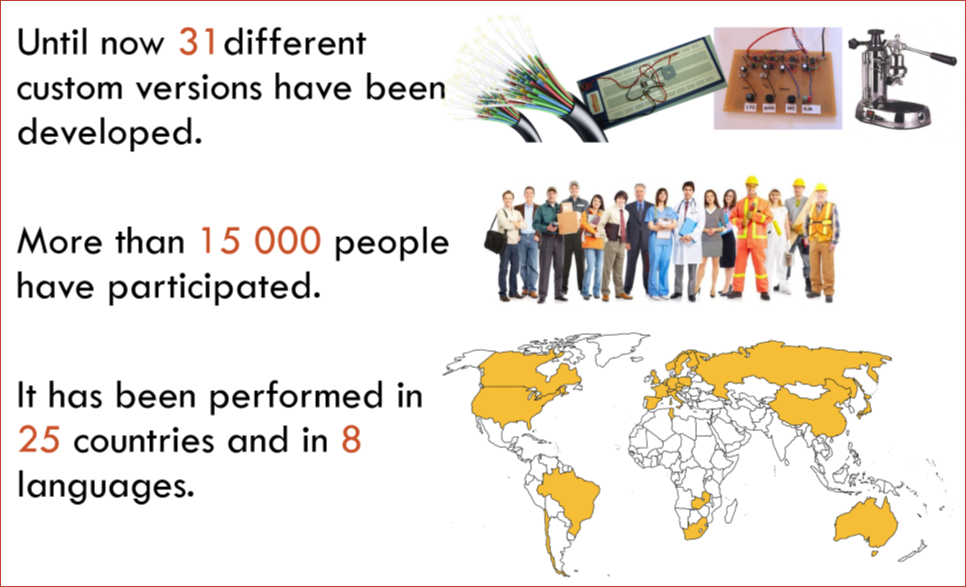 "The strongest memory I have from the journey we have done is the two-day Principlay training we did, which laid out the fundamentals and gave a mutual understanding between all of us in this enterprise. Despite full competition we are now able to deliver results. Now it only takes about a week until we are in the area with full throttle"​